February Calendar & Menu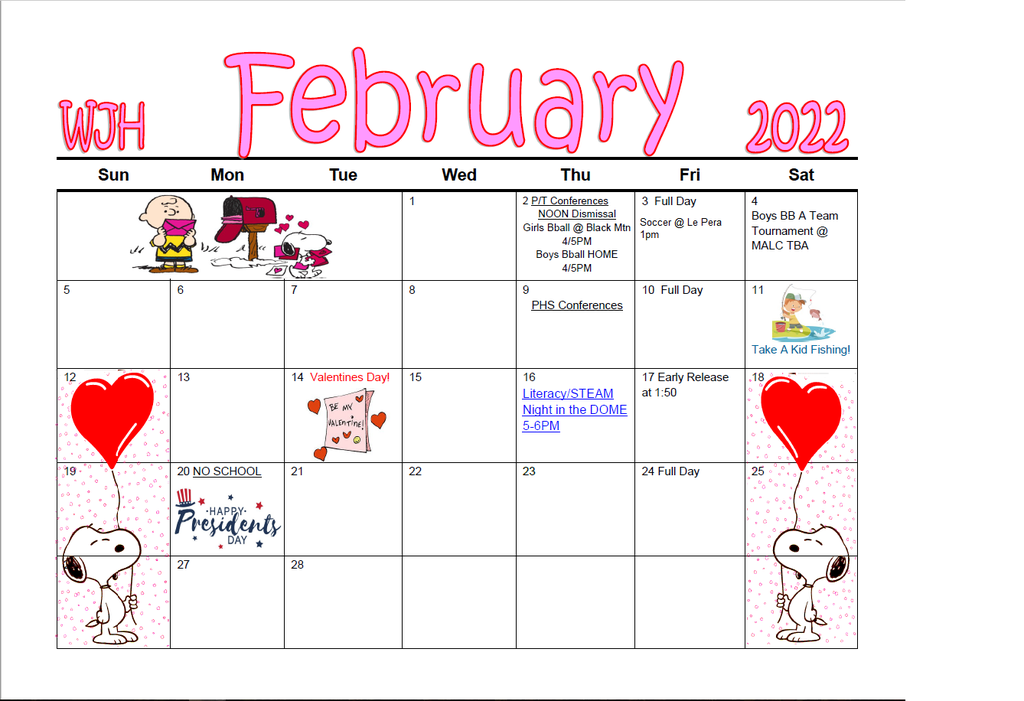 The Parker Unified School District "character" word of the week for January 30 – February 3, 2023, is CITIZENSHIP- respect for the law or rules of a group, being a good person
Boys B Team Basketball Tournament Information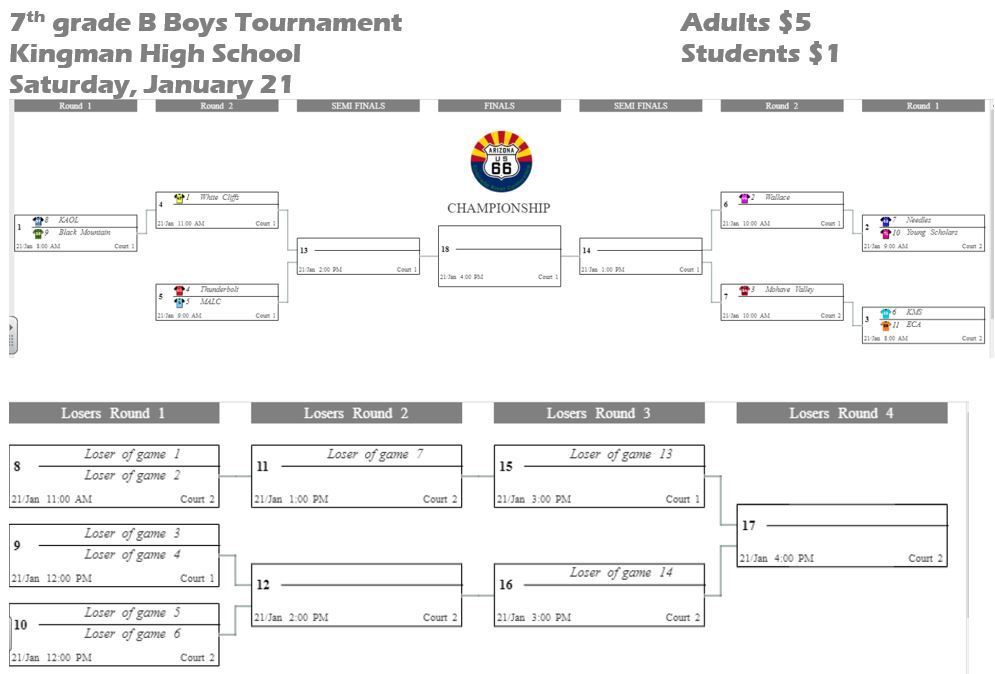 January Calendar & Menu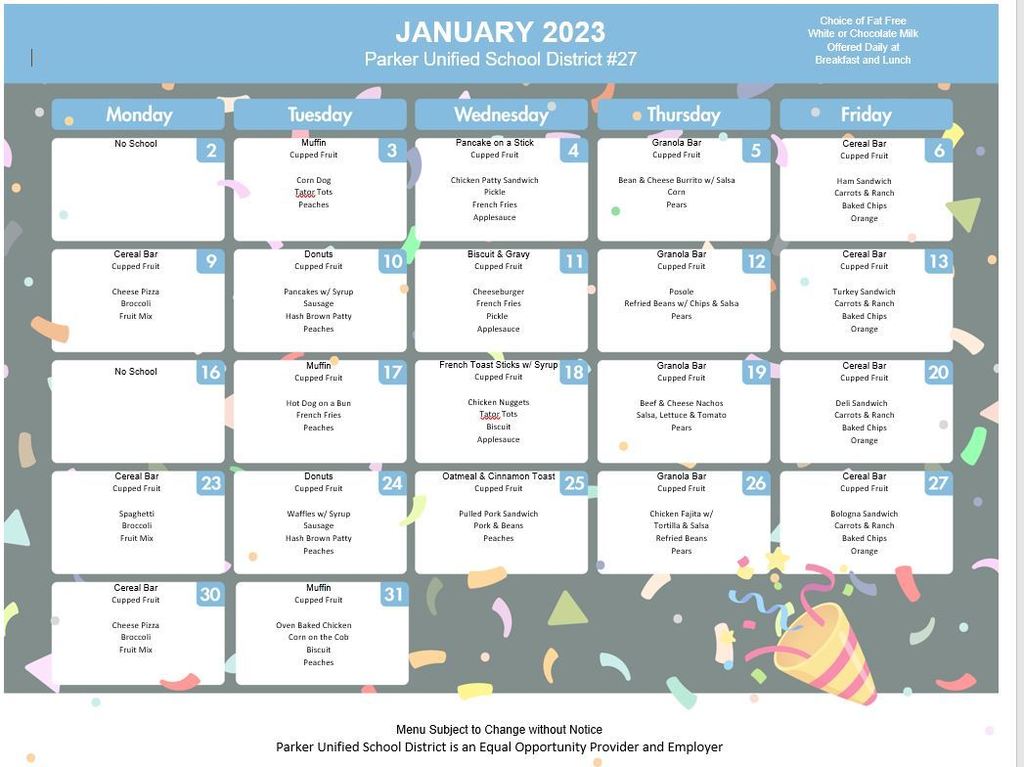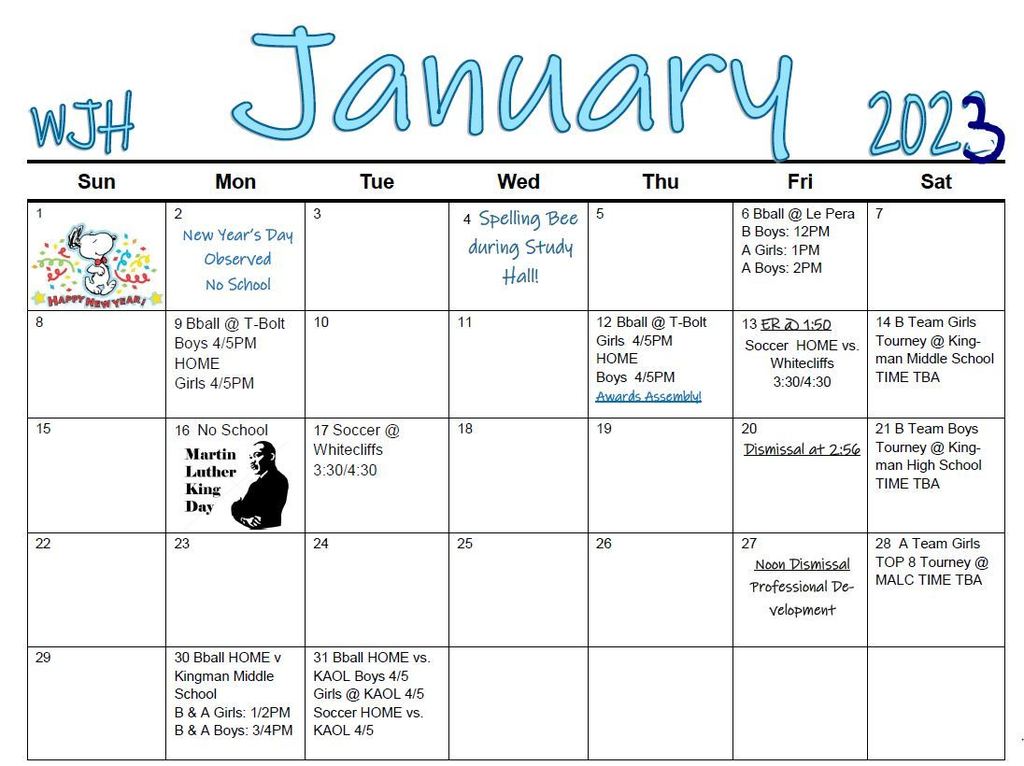 December Calendar & Menu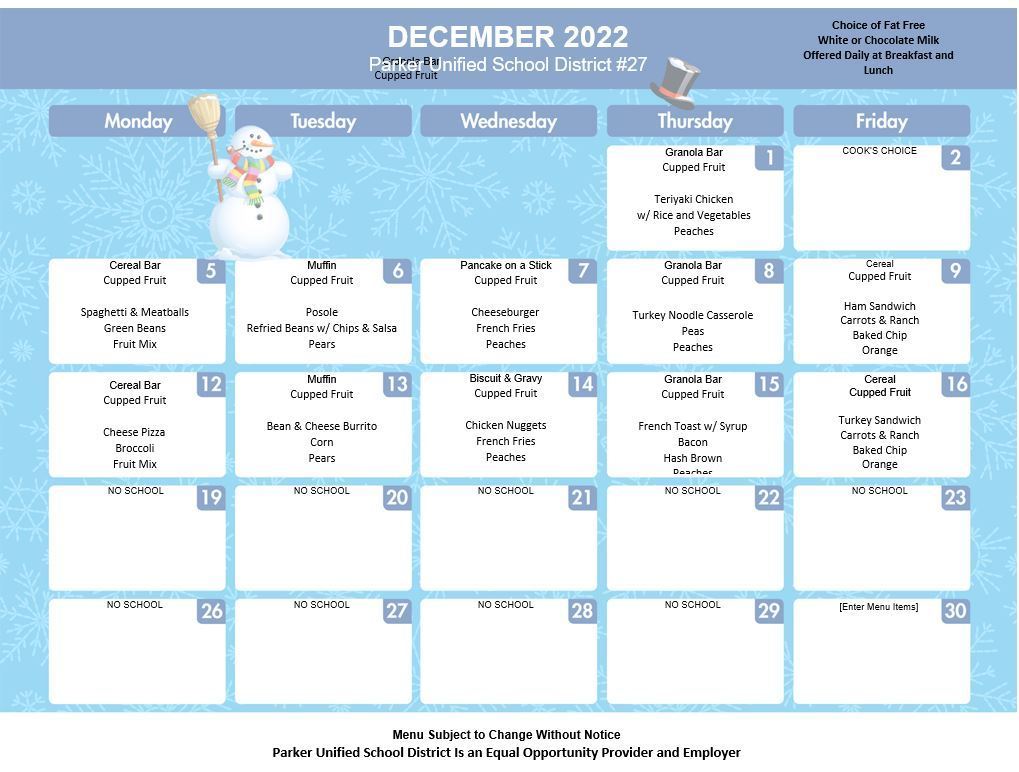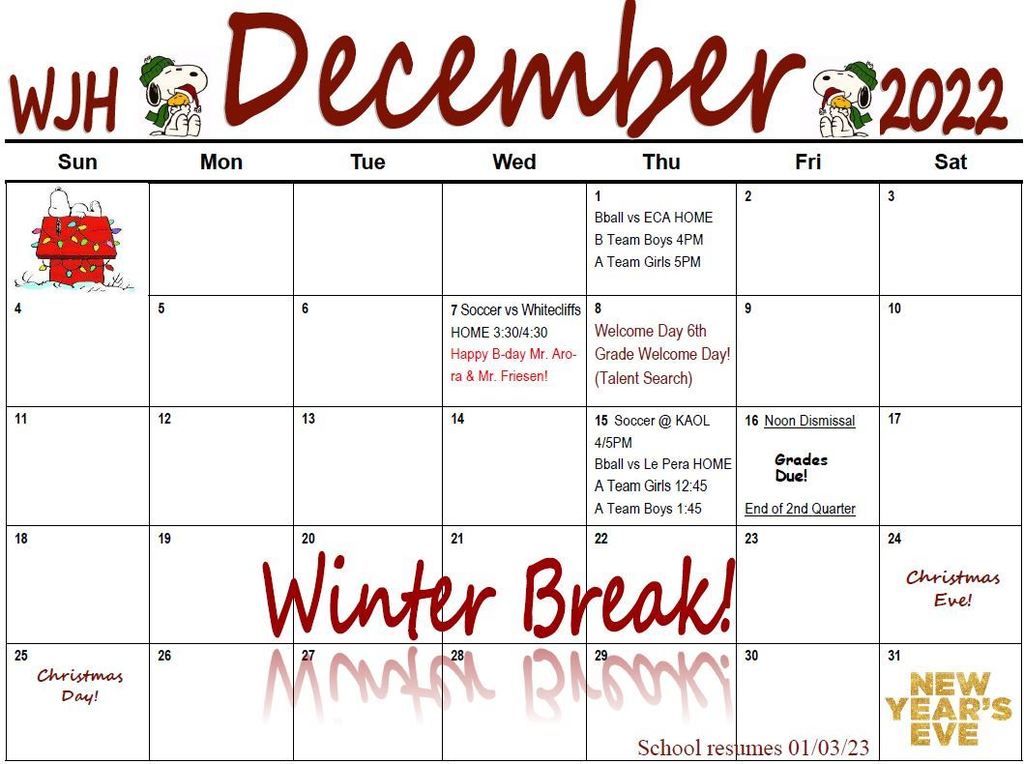 November: Calendar, Menu & Food Drive Information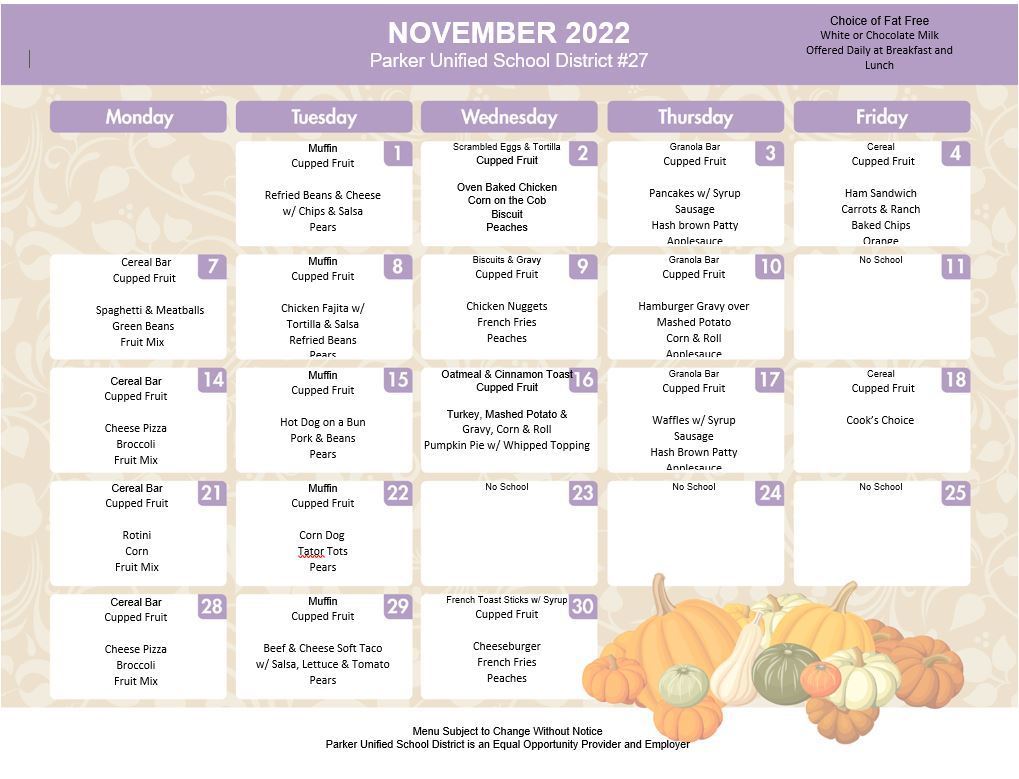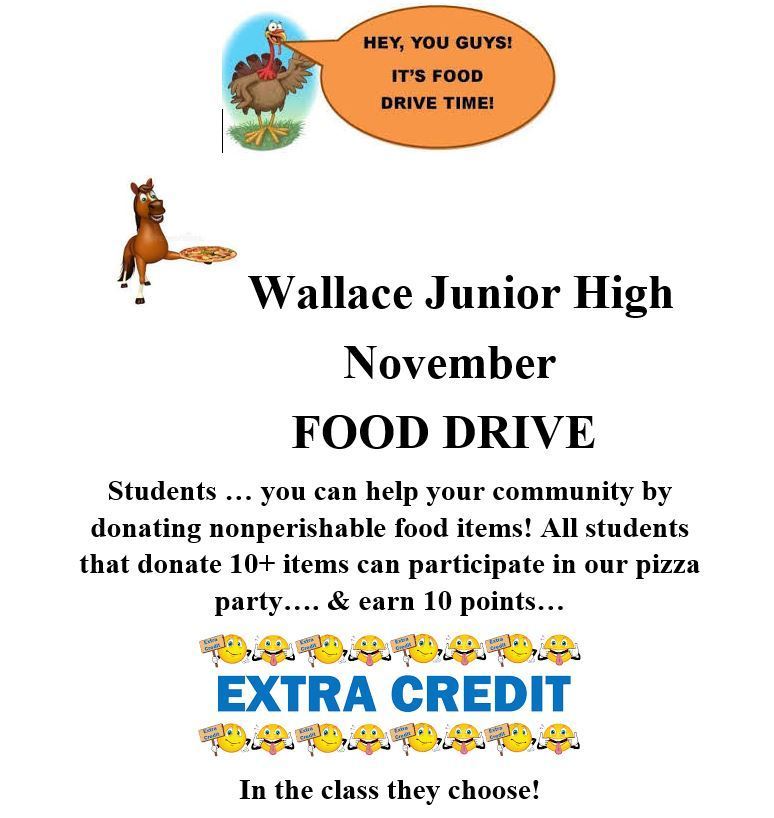 2nd Quarter Newsletter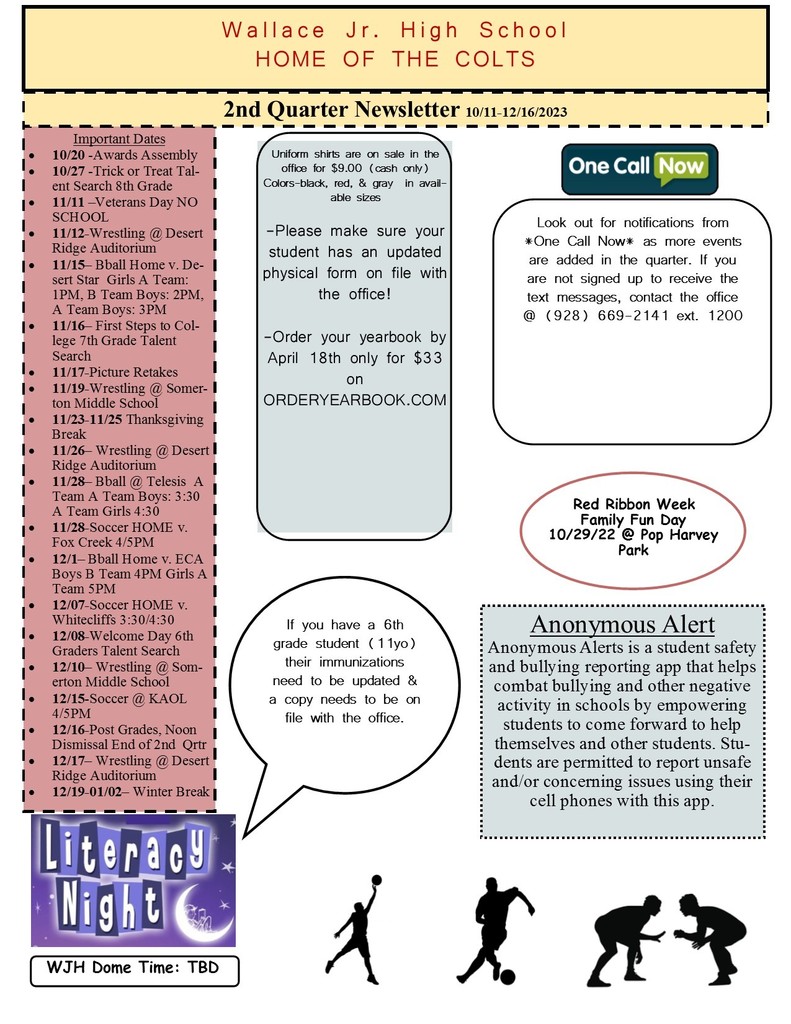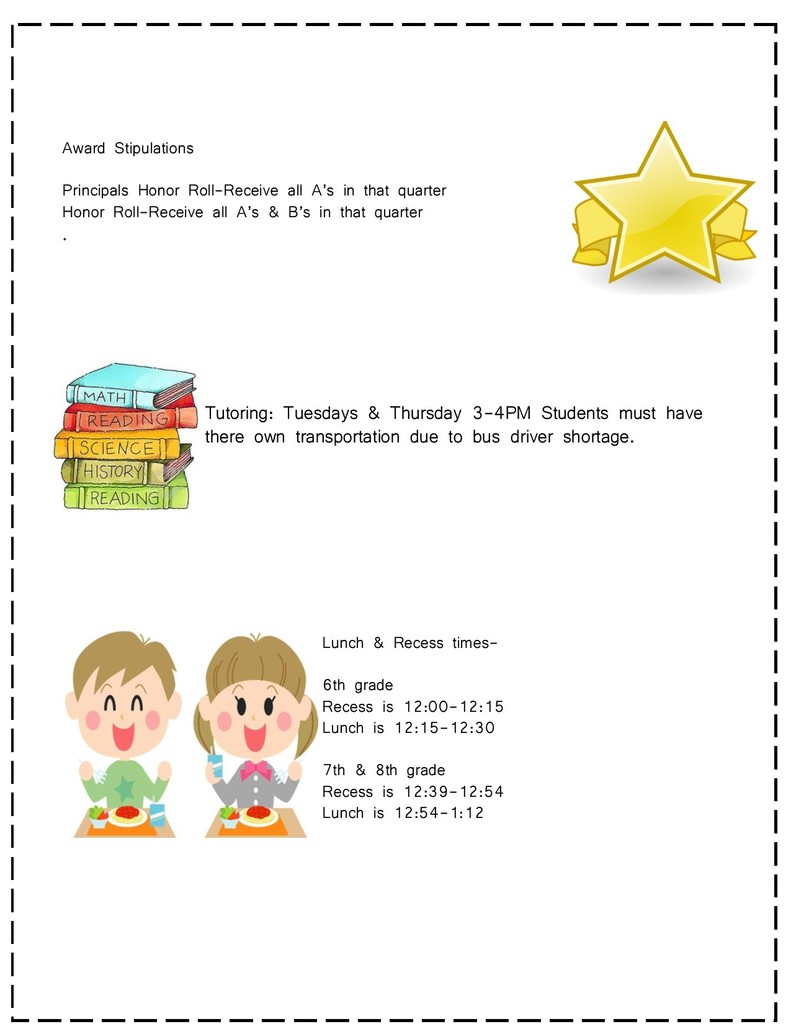 October Menu & Calendar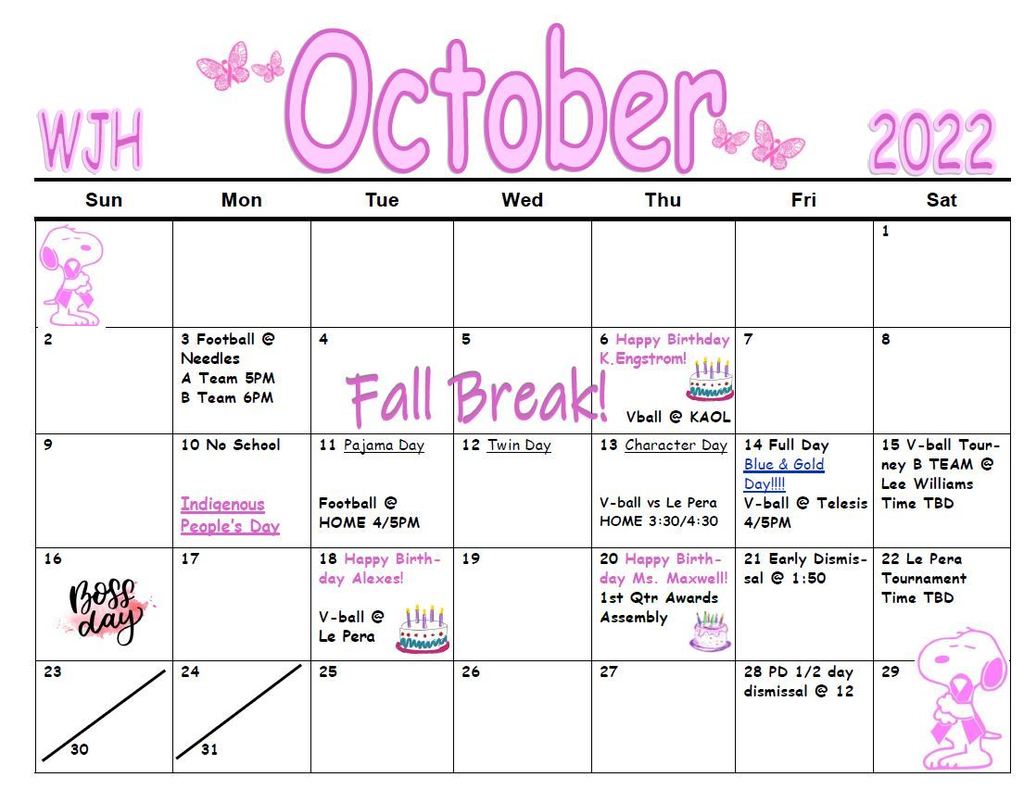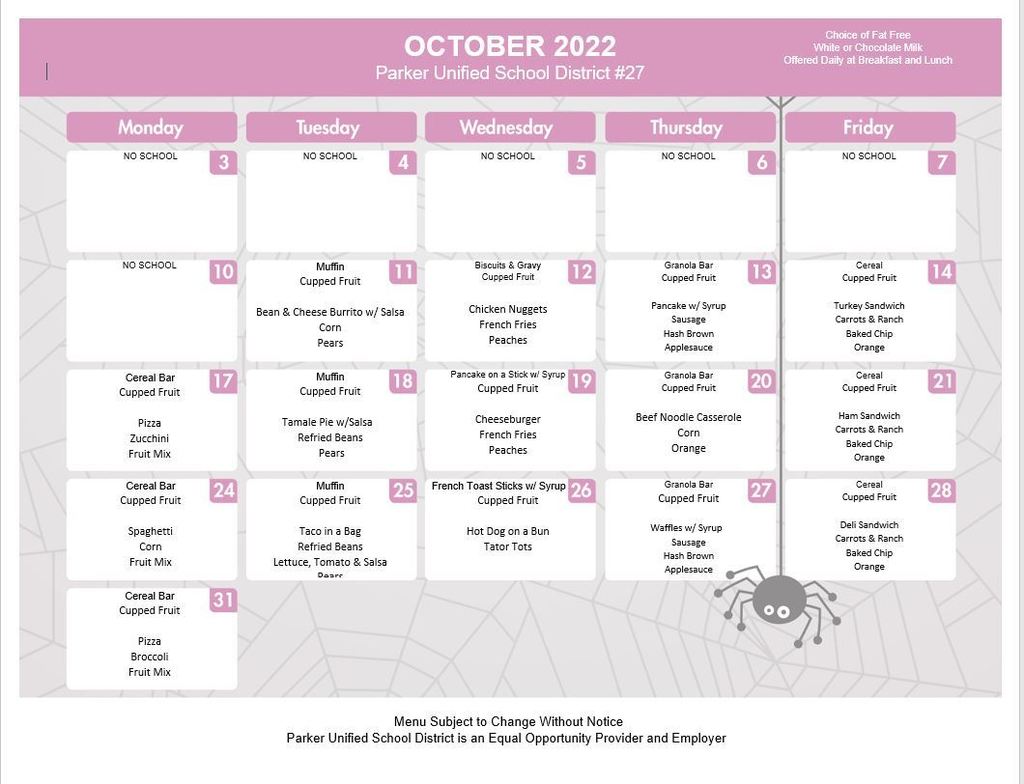 Congratulations to our August Students of the Month & August Elk Teen (Emanuel L)!! Keep up the good work!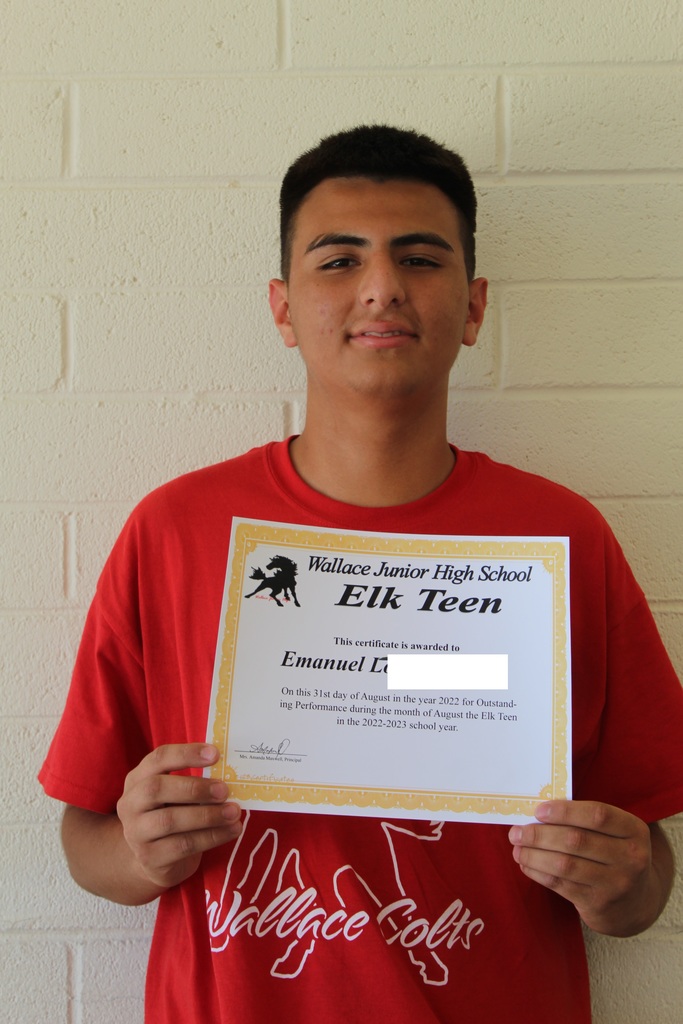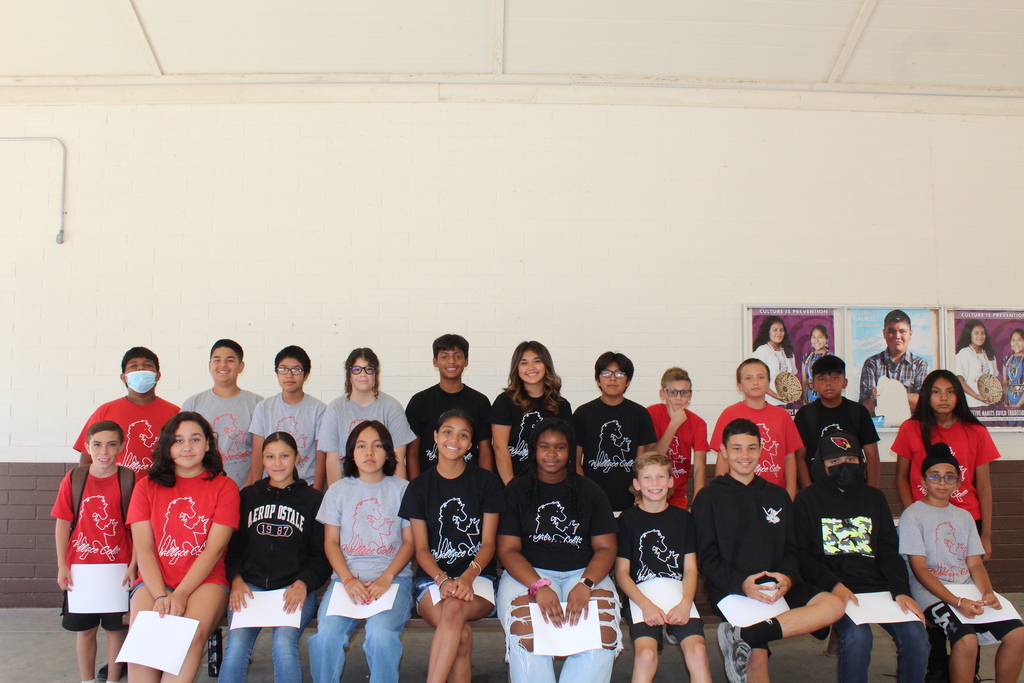 September Calendar & Menu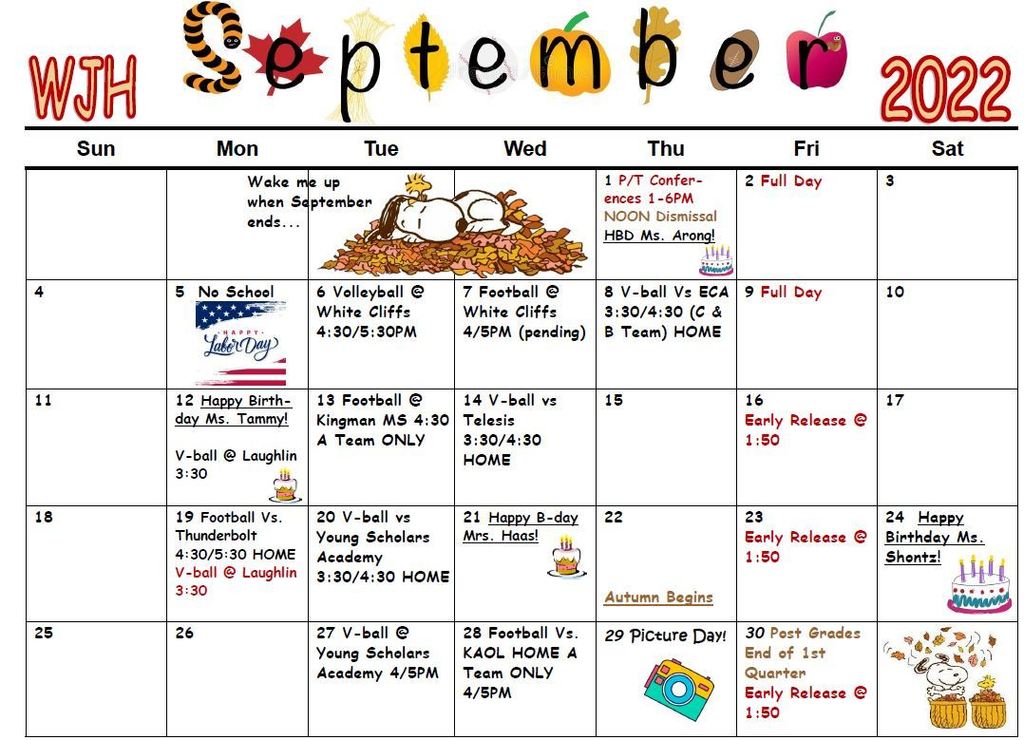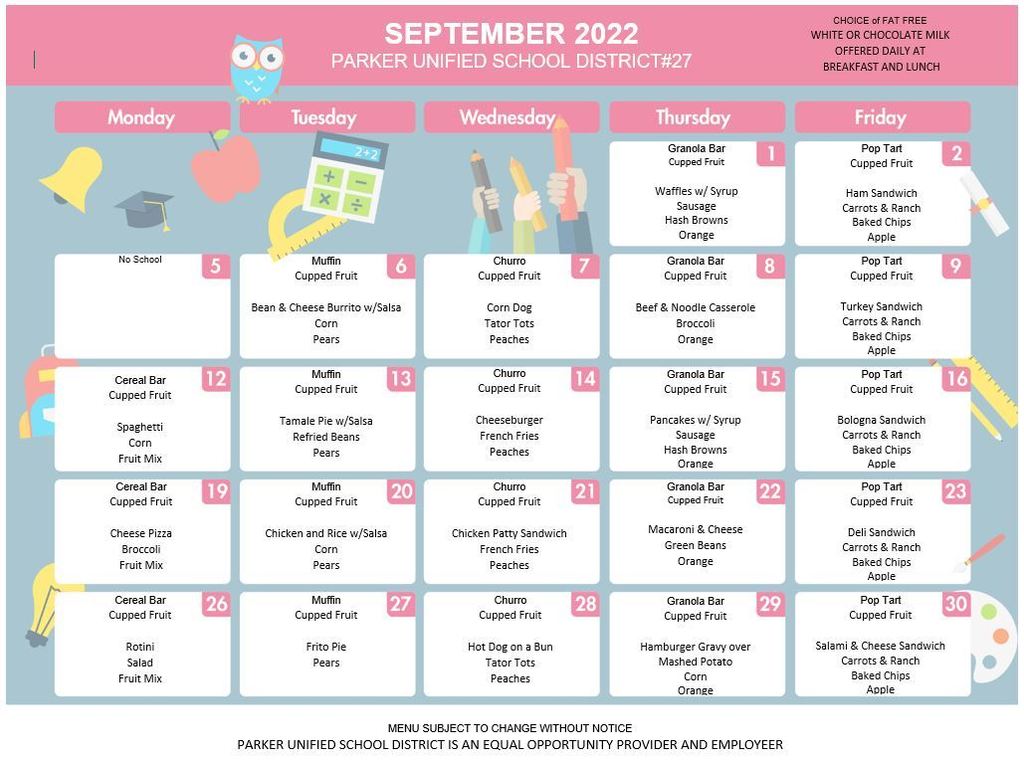 All school uniform shirts are in-all sizes & colors. If you are using a CRIT voucher 08/24/22 is the last day to do so. Any questions, please call the office.
1st Quarter Newsletter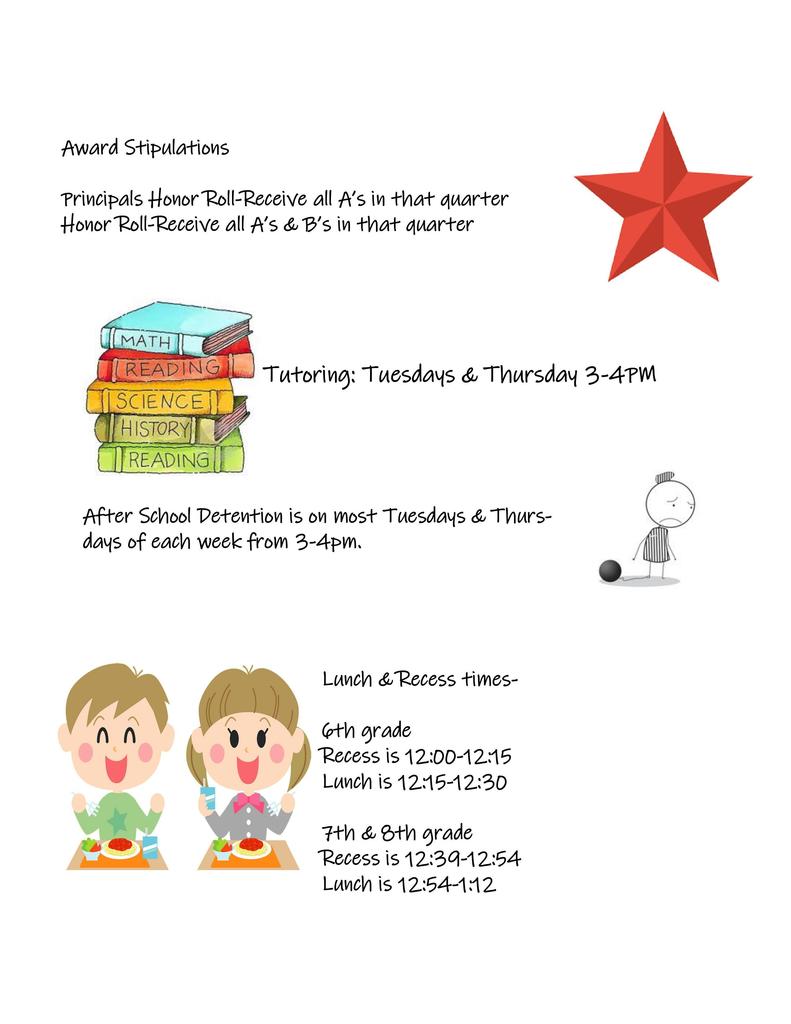 August Menu & Calendar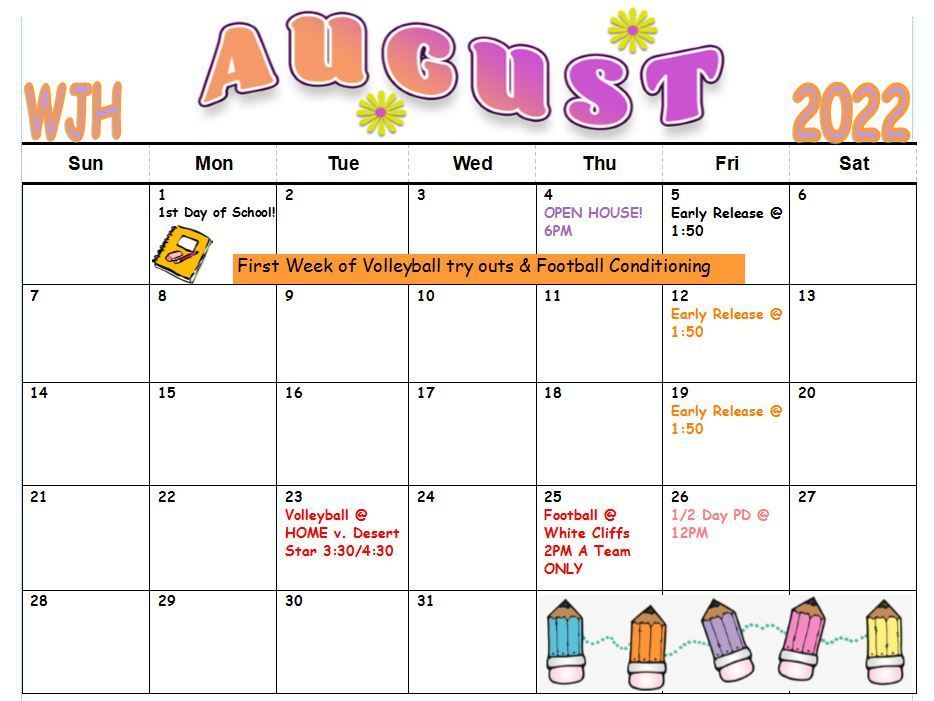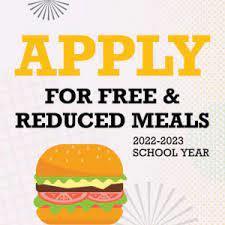 Back to School Supplies for Wallace Junior High 2022/2023 1. 6 composition notebooks 2. Mechanical pencils 3. 6 folders 4. 1 binder 5. 2 highlighters 6. 2 dry erase markers 7. Washable markers 8. EXTRA CREDIT 10 POINTS EACH- box of tissues, Clorox or Lysol wipes for the class of your choice Teachers may require other materials.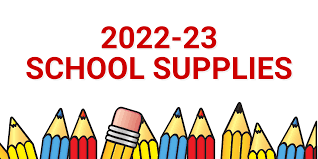 ​Congratulations to Ms. Shontz, 6th grade ELA, for being selected the 2022 WJH Teacher of the Year!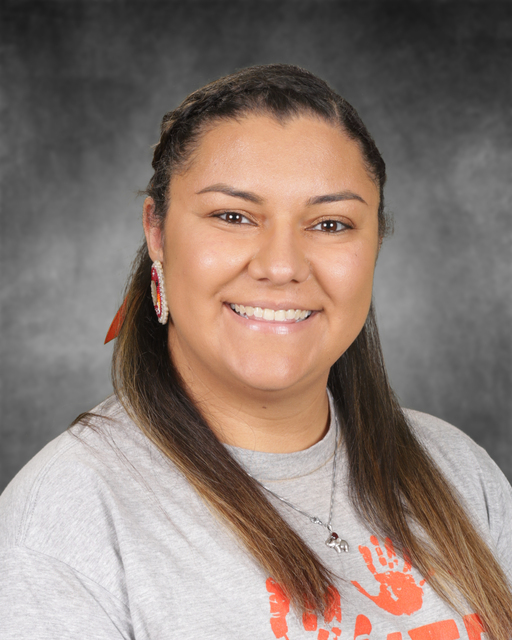 District Schools' early release times : Blake and Le Pera: 1:30 pm, PHS: 1:48 pm, WES and WJH: 1:50 pm
Students are reminded to wear their school shirt and that they need to bring a water bottle.